BMC Logistics Solutions (SLS)
A Power Tool For Your Business
Are you spending hours of valuable time tracking down the status of orders and driving to job sites to check on deliveries? Do you wish you had greater control over your jobsites and labor and more time to focus on your customers and building your business?
BMC Logistics Solutions (SLS) is GPS-based technology that provides real-time order status and delivery tracking information, 24/7 on the Web or your mobile phone. Through our integrated online Customer Dashboard, you'll have anytime, anywhere access to all your jobs – past, current and future – and order statuses in one place. Save hours of drive time and phone calls by setting your preferences to receive email and/or text notifications. Within minutes of delivery, you'll know exactly what was delivered, when it was delivered, and you can even view photographs of the material sitting at your jobsite. Technology this powerful gives you visibility and intelligence into your business that no one else in the industry can match.
Best of all, BMC Logistics Solutions is included at no charge as part of our value-added package of solutions.
Why should you be using SLS?
Instant and accurate answers to "Where's my order?"
24/7 Web-based access, at your convenience
Easy to use, intuitive system means you can get started today
User-controlled email or text delivery notifications save you time
Ability to easily and quickly verify credit pick-ups
Facilitates scheduling of sub-contractors, knowing what will be delivered and when
Instant visual confirmation, via text and email, that your orders are where you need them when you need them.
WHAT OUR CUSTOMERS ARE SAYING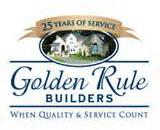 "We don't have to travel from job to job. It has been a great time saver for me. (Stock Logistics Solutions) could easily save 1-1/2 to 2 hours a day."
—Jerry Swartzentruber, Golden Rule Builders