Our innovative component designs and systems are a reliable and value-add solution for builders. Offering many advantages, roof and floor trusses add efficiencies to the framing process. In addition, our line of EWP (Engineered Wood Products) can help alleviate labor issues and reduce build time. We also offer in-house structural design services to assist during the design process.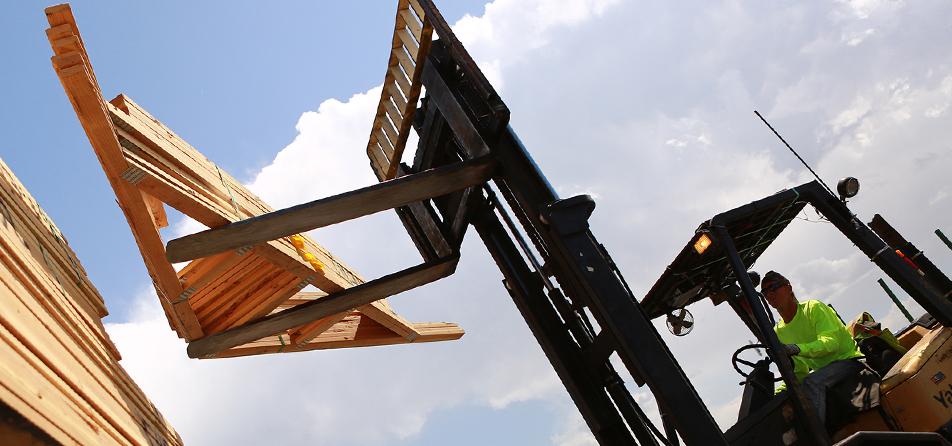 An Efficient Method for Today's Builder
We provide a structured approach in framing from estimating to design to all the way through the construction phases. The service team specializes in components including roof and floor trusses, wall panels, and designed wood floor and roof systems. Our specialists will also troubleshoot plans, analyze competitive bids, and help create or interpret layouts for roof trusses, floor joists, and wall panels.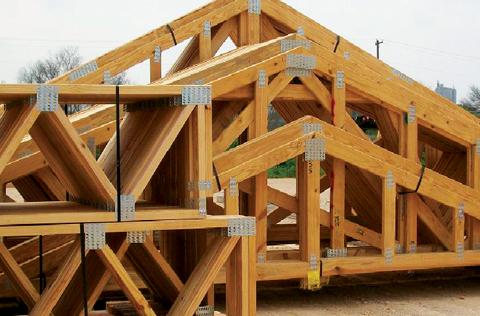 Roof and Floor Truss Advantages
Roof truss advantages:
Designed roof system with all loads tracked
Minimizes the need for interior bearing walls or support beams
Rapid installation enables faster frame dry-in times
Floor truss advantages:
Greater span capability than dimensional lumber
Open framing solution provides space for HVAC, plumbing, and electrical runs
Wide 3-1/2" nailing surface for easy floor deck installation
Wall Panel Advantages
Sophisticated software is used to meet the builder's specific needs
Prefabricated panels are dimensionally more accurate than framing in the field
Reduces cost, improves efficiency and speeds up the construction process
Studs and headers are designed to support the applied loads
Parts are precision cut and proper nailing patterns are used in assembly
Assembly in a controlled environment provides quality fit and finish
Labeled and shipped to jobsite with placement plans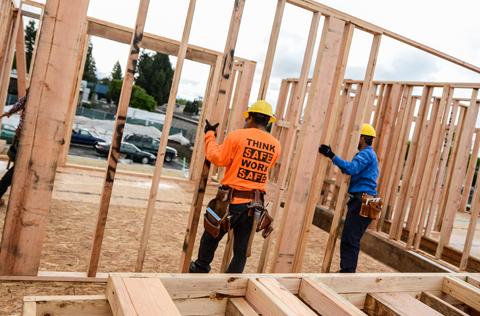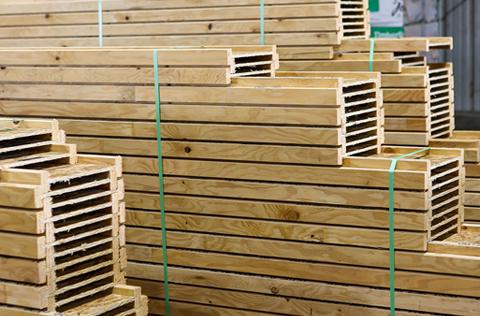 EWP Advantages
Greater dimensional stability over solid sawn lumber
Longer length material offering, design flexibility, faster installs, and reduced cycle time
Less jobsite waste; reduces disposal fees
Overall higher quality; fewer warranty claims
A green solution with enhanced use of wood fiber
Product backed by warranty and technical field support
Common Component Solutions
Our systems are optimized to lower cost while adding value to the process:
Designed solutions ensure quality and efficiency
Components are designed and constructed per approved building codes
Faster to install; requires less skilled labor and reduced cycle time
Less jobsite waste leads to lower disposal fees and a cleaner jobsite
A green solution with optimized framing
Reduced jobsite loss due to damaged material, miscuts, or theft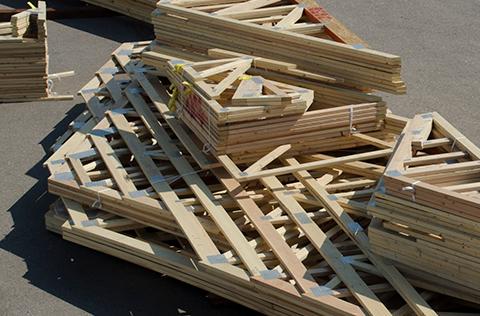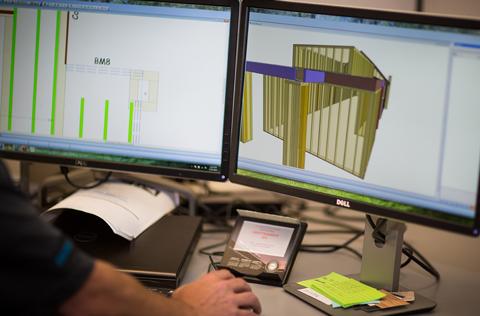 Design and Estimating Services
We use the latest whole-house technology for Design and Estimating solutions:
Whole-house 3D modeling with vertical loads tracked
Optimized structural design analysis for mixed framing solutions
Engineered Wood Products, Components, and Dimensional Lumber
Placement plans and material takeoffs included for sold jobs
Design calculations provided upon request
Itemized material list reports, cut logic reporting, and field layout documents