Acceleration Through Automation.
BMC is improving labor productivity, while improving safety and efficiency.
BMC offers high-volume production of roof and floor trusses, wall panels and related components. Our team of highly skilled, experienced professionals use state-of-the-art technology to ensure your project is built for value and performance. Because of our expansive resources we're able to partner with production homebuilders, custom builders, remodelers and owner-builders on all aspects of structural framing. Our 52 truss, wall panel and engineered wood products (EWP) floor operations also supply components to multi-family and light commercial projects.

Components are manufactured in accordance with the Truss Plate Institute (TPI) standards and certified by the Structural Building Components Association (SBCA, formerly WTCA). Manufactured components are backed by BMC's guarantee of performance.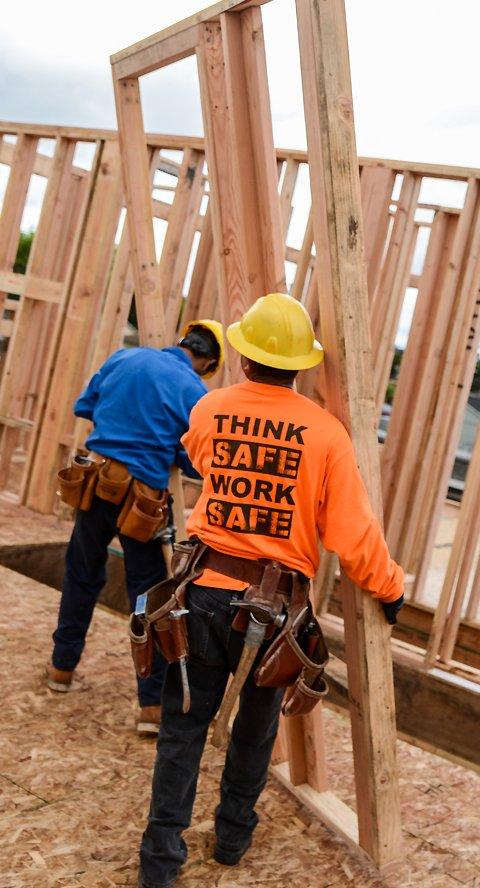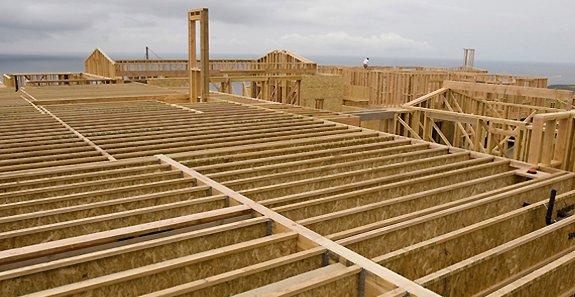 EWP Floor Systems
BMC Offers a Full Line of EWP with Value-Add Processing
Value-add processing lowers install cost and reduces build time, jobsite waste and labor.
Automated cutting systems provide accurate package production.
Precision-end trim options to minimize jobsite custom cutting, thus reducing errors.
Precut holes for HVAC and plumbing to speed install.
Individually marked pieces matching EWP layout for faster assembly and lower cycle time.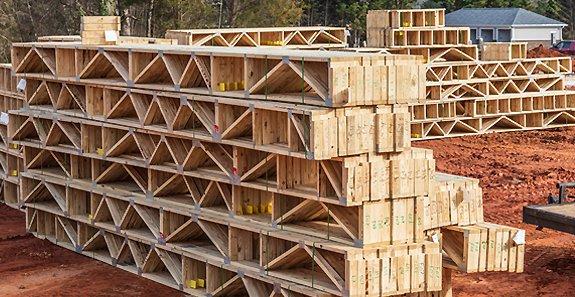 Floor Trusses
Floor Truss Advantages
Greater span capability than dimensional lumber, thus potential to reduce number of interior bearing walls.
Open framing solution, providing space for HVAC, plumbing and electrical runs without field modifications and additional back framing cost.
Wide 3-1/2" nailing surface for easy floor deck installation.