Get READY-FRAME® and Get It Right the First Time.
It's more efficient with less waste, resulting in a cleaner, safer jobsite.
READY-FRAME® is our pre-cut framing package that makes framing better, faster, safer, and greener. You give us your plans, and we cut everything you need, just how you need it. The READY-FRAME® system ships from our offsite manufacturing facility Smart Bundled®, compact, pre-cut, and labeled – ready for your framers to assemble on the jobsite.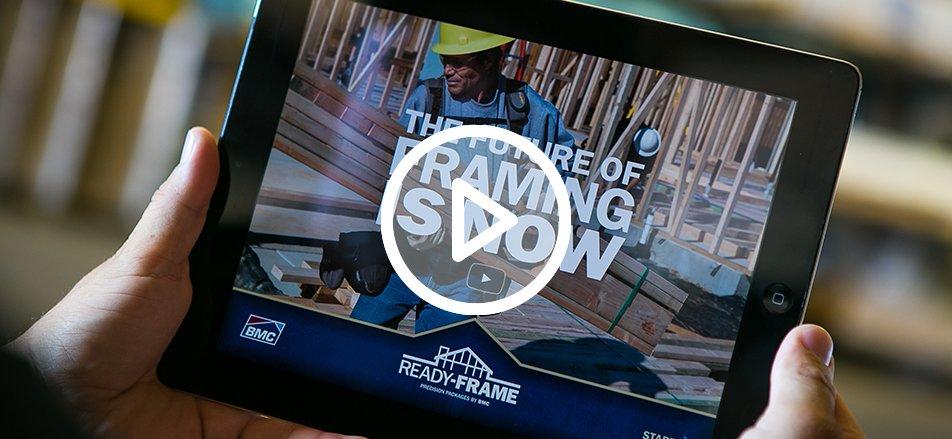 Why Choose READY-FRAME®?
Computerized Pre-Cut Framing Technology Will Put You Ahead of Schedule and the Competition.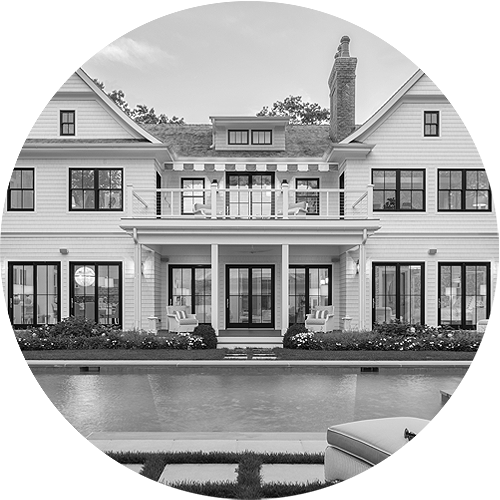 Better
Computerized designs reduce mistakes and material misuse.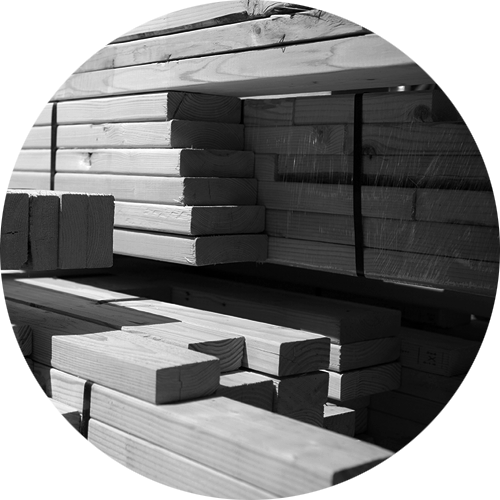 Faster
Wall framing is pre-cut, labeled and ready to assemble. Save up to one day per floor!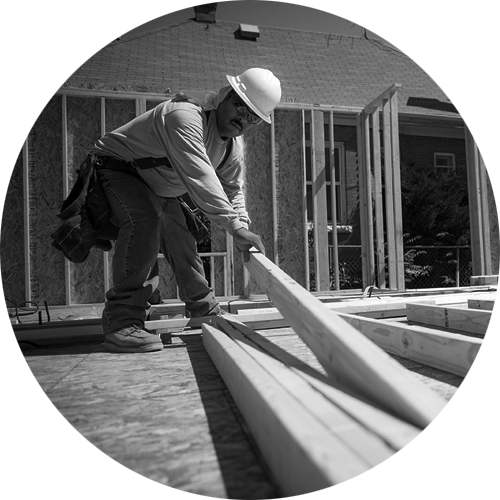 Safer
Less cutting on the job reduces injury risk for a safer and cleaner jobsite.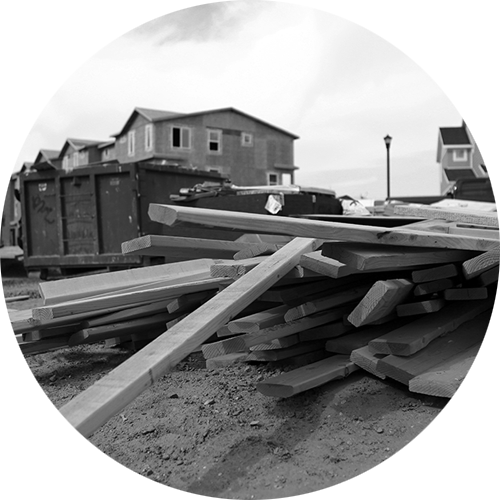 Greener
Put less in the dumpster, reduce disposal fees and have a cleaner site.
Less Risk. Less Labor. Less Waste.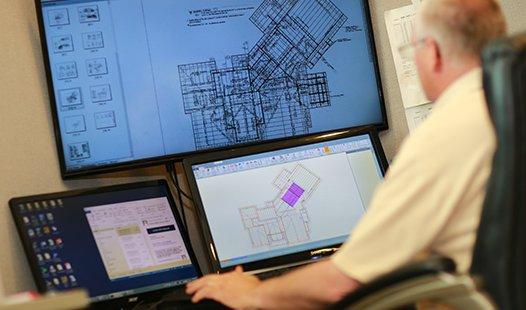 We Guarantee the Takeoff
With READY-FRAME®, your plan goes through BFS's whole-house design to optimize material usage and identify potential plan errors that could result in material misuse and waste. Your takeoff is guaranteed!
Build 20% Faster with the Same Crew
READY-FRAME® efficiencies translate into optimized builds up to 20% faster than stick-frame construction with the same crew. Results may vary by market. Build more houses in less time.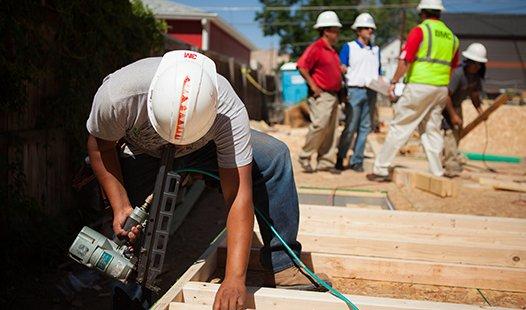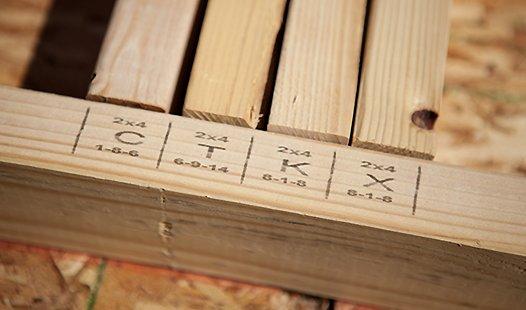 Build Greener, Cleaner, and Safer
READY-FRAME® precise pre-cut, labeled bundles equal fewer cuts and less waste, resulting in reduced disposal fees. READY-FRAME® promotes an organized, safe and clean jobsite. You get exactly what you need!
"READY-FRAME® is faster and more efficient -
everybody wins."
— Mark Laliberte, President, Construction Instruction
The Future of Better Building Is Now
READY-FRAME® Brings Manufacturing Efficiencies Straight to the Jobsite — and the Proof is in the Results.
Less Labor

Quicker, Easier Builds

Fewer Errors,
Less Risk

Increased Efficiency

Less Waste
READY-FRAME® in Action
Check out some real-life READY-FRAME® projects by builders, contractors, and homeowners across the nation! Use the hashtag #READYFRAME on your build for a chance to be featured.
"First time working with Ready-Frame from BMC West. Pre-cut, labeled framing materials arrived at job site in bundles, ready for assembly. Nice to save time when temps are negative and snow's about to fly!"
"With the virtual help of people like @risingerbuild @thisoldhouse @greenbuildingadvisor and utilizing the #ReadyFrame system from @buildwithbmc I felt confident enough to get started and continue to learn board by board."
"Ever seen Ink Jet printed studs that tell you where they are supposed to be installed? @buildwithbmc Ready Frame : They Build tour house using @mitekinc software on the computer. Then the entire house is pre-cut and bundled to be shipped to the job."