See How We're Leading the Way and Discover What's New.
Scroll Down To Find the Latest News Articles and Press Releases
Members of the press are invited to get in touch with our media relations team by using the contact information below.
BMC Corporate Communications
919.431.1051 | 8 a.m. to 5 p.m. EST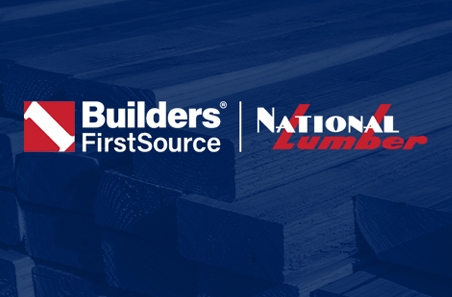 1/5/22
Builders FirstSource Acquires National Lumber
BFS announced the acquisition of National Lumber, the largest independent materials supplier in New England.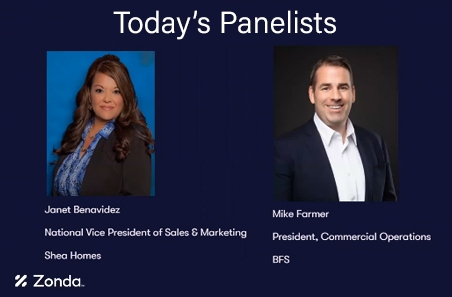 12/15/21
Mike Farmer Appears on Zonda's Building Product Materials Webinar
Mike Farmer, Builders FirstSource President of Commercial Operations, was included as a panelist on Zonda Chief Economist Ali Wolf's recent webinar to discuss strategies for handling supply chain issues and other building industry topics.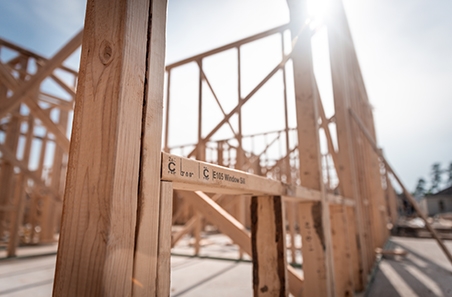 12/15/21
Builders FirstSource Among Forbes' 2021 Top Tech Trends In Building Supply Chain
Bert Stephens, BFS Sr. Vice President of Operational Excellence and READY-FRAME®, was interviewed to discuss BFS's efforts toward optimizing digital design to improve efficiency and collect data, as well as plans for future projects innovation projects.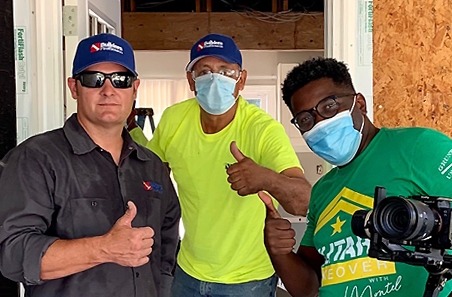 12/10/21
Builders FirstSource Featured on Military Makeover
BFS was honored to be featured on recent episodes of Military Makeover, a home improvement TV series on the Lifetime channel and American Forces Network. Our Charlotte, NC team donated materials, along with their expertise and installation skills, to help local married veterans Joy and Joey Pryor renovate their home.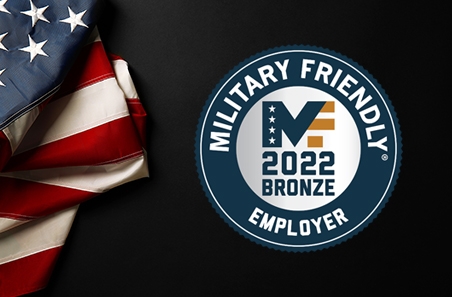 11/11/21
Builders FirstSource named Military Friendly® Employer for 2022
BFS was honored with the Military Friendly® designation for the investments and efforts made to hire, develop and promote veterans and service members throughout the business.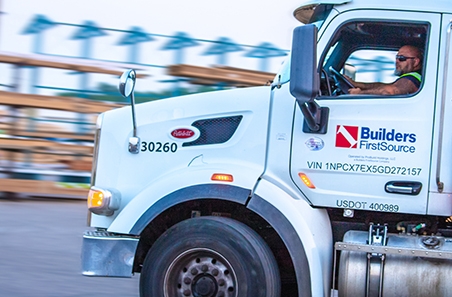 11/9/21
BUILDERS FIRSTSOURCE CREATING 126 NEW JOBS IN SOUTH CAROLINA
BFS announced an investment of $16 million to create a new facility near Yemassee in Jasper County, South Carolina that is expected to create 126 jobs over the next five years.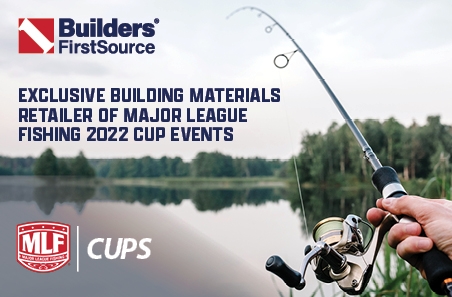 11/8/21
BUILDERS FIRSTSOURCE SIGNS SPONSORSHIP AGREEMENT WITH MAJOR LEAGUE FISHING
BFS will be the exclusive building materials retailer of Major League Fishing's 2022 Cup events and is now the title sponsor of the MLF Builders FirstSource Patriot Cup Presented by Berkley.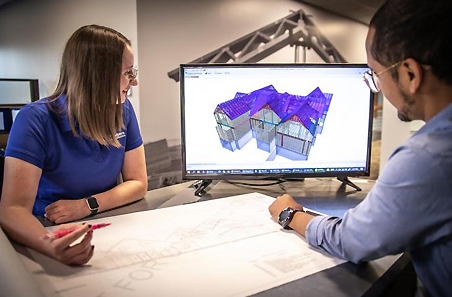 11/2/21
HBS Dealer: Builders FirstSource Pushing Tech Toward Efficiency
BFS's merger with BMC and acquisition of WTS Pardigm provide great opportunities for technological innovation in the building materials industry, and the company aims to take advantage of these digital capabilities to improve builder efficiency.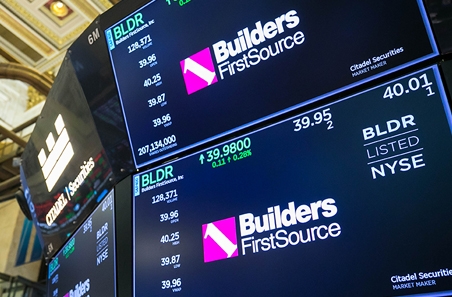 10/28/21
Seeking Alpha: Builders FirstSource "Firing On All Cylinders"
BFS was recently analyzed by investment site Seeking Alpha, and after reviewing the company's recent reports and strategies, BFS was given a glowing report.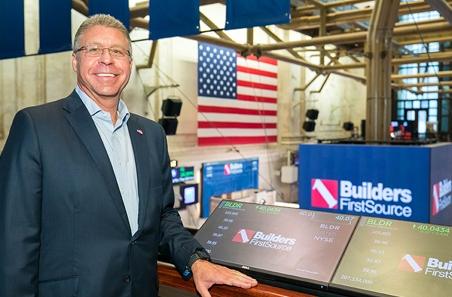 10/28/21
Dave Flitman Interviewed on MDM Podcast
Builders FirstSource CEO Dave Flitman was recently featured in a podcast episode from Modern Distribution Management. Flitman discussed BFS's growth, mergers and acquisitions, and the role of technology within BFS.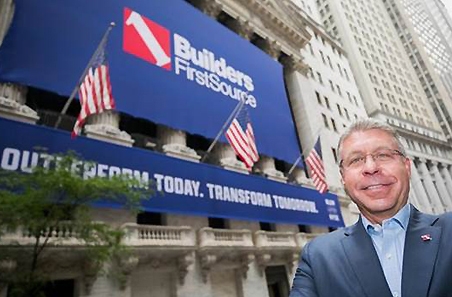 10/26/21
Dave Flitman Featured in Dallas Business Journal
Builders FirstSource CEO Dave Flitman was recently interviewed to discuss the strategy behind BFS's recent acquisitions as well as the homebuilding boom both nationwide and specifically in the Texas markets. (Subscription Required)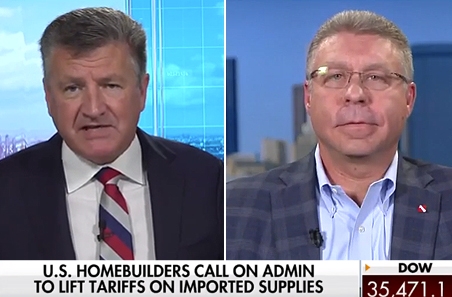 10/21/21
Dave Flitman Interviewed on Fox Business
Builders FirstSource CEO Dave Flitman was interviewed on Fox Business to discuss the latest in the home building industry and supply chain issues.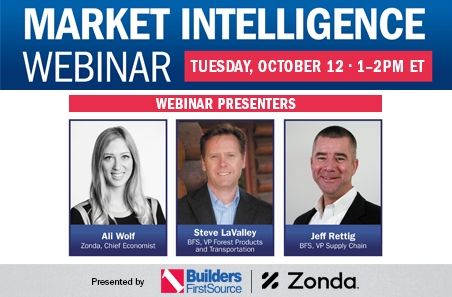 10/19/21
Builders FirstSource & Zonda October Housing Market Intelligence Webinar
Ali Wolf joins Mark Graham, Steve LaValley, and Jeff Rettig to bring the latest data on the housing market, such as the latest home sales data and projections for the near future.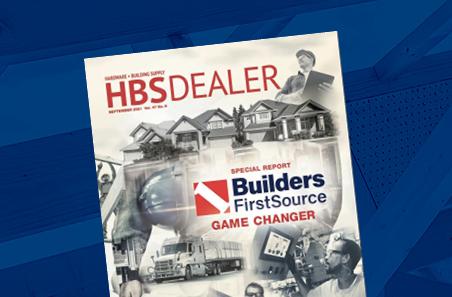 10/12/21
Builders FirstSource Featured in HBS Dealer Cover Story
The BFS/BMC merger is a game-changer for the building materials industry, and its possibilities are highlighted in this HBS Dealer cover feature.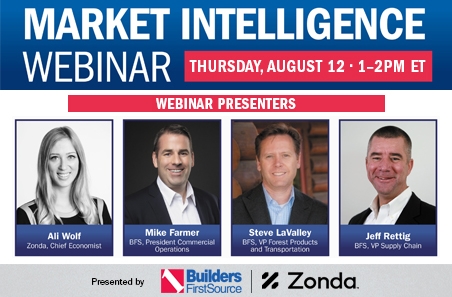 8/31/2021
BFS | BMC & Zonda August Market Intelligence Webinar
Ali Wolf joins Mike Farmer, Steve LaValley, and Jeff Rettig to offer the latest data on the housing market and new home sales, as well as an update on the supply chain.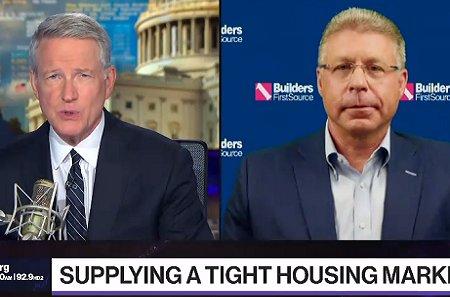 6/23/21
Dave Flitman Talks Lumber w/ Bloomberg News
The latest on BFS, our industry, and the lumber supply landscape.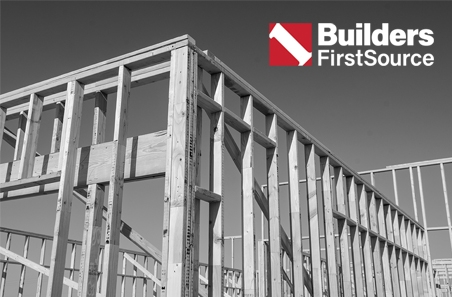 5/13/2021
BFS Lands Top Spot On The LBM JOURNAL 100
Among the biggest acquisition stories on this year's list was in the No. 1 spot. Dallas-based Builders FirstSource, which expanded from 400 yards to 550 yards via a merger with BMC.