Timber Truss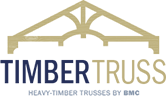 Building Careers That Matter
Stability. Strength. Precision. BMC's Timber Trusses embody the qualities you hope for in your own career. BMC stands the test of time.
Think about beautiful castles. Grand universities. Proud monuments. They're all built with a sense of long-lasting value—they are big ideas, brought to life. And you can build a career just like that at BMC. Equipped with innovative products like BMC Timber Trusses, you'll build strong customer relationships that stand the test of time.
From our engineers to our designers to the builders in the field, BMC Timber Trusses are the perfect application of form, function, and style—enabling us to thrill our customers every time.
Nobody builds trusses like BMC. The Timber Truss is more than muscle-bound frame—they are structurally engineered works of art and the centerpiece of a home. Made from a range of gorgeous hardwoods, they are designed, engineered, and built in-house. They arrive pre-cut or fully assembled—delivered on time, to last a lifetime.
Around here we say, if you can dream it, BMC can create it. It's true for our products and services, and it's true for our people.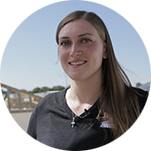 "I am the first woman Truss Plant Manager for BMC. It is great to work for a company that is willing to make change and have faith in the next generation." –JoAnn
"We work hard, and we have a good time doing it. There's nothing your colleagues, supervisors, or subordinates will appreciate and respect more than hard work." –Adam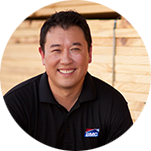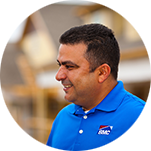 "Here at BMC we have every tool that you can use to be a successful sales representative, including our history. We are the best, and we will be the best." –Sergio
"Each day I find myself working with builders on their unique projects—and I love being invited out to the job at the end, to tour all of our combined efforts coming together for a beautiful end result!" –Lindsay