BMC

Building Careers That Matter
At BMC, we're changing the home building industry with technology and innovation. We're making a meaningful impact on our communities. And we are setting the industry standard by delivering service our customers can count on, every time. Join us!
We are BMC. Since 1987, we've lived by our founder's essential business principles: put the customer first, stay dedicated to operational excellence, and hire the best people.
By hiring the best, we've always been able to deliver what our customers need, when they need it, and how they want it—continually setting the industry benchmark for service and operational excellence. Which is why, to this day, we remain as dedicated to our employees as we are to our customers.
Working for BMC means you are part of the BMC family. With our strength as the fifth largest building company in the United States, we invest in every employee's success. Career opportunities include roles in business operations, construction, design, finance, information technology, marketing, sales, and more.
At BMC, we win as a team, and support our communities. We set the bar for speed, accuracy, and reliability. We are dedicated to safety. And we follow through, because we know that reputation matters. For more than twenty-seven years, we've kept our promise: if we say we'll do it, we do it with integrity.
If you're passionate about service and inspired by creative solutions that make a positive, lasting impact—you can be BMC. Join us.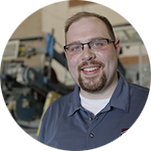 "At BMC, countless growth opportunities exist. It is the type of company that can bring out a person's full potential. Who wouldn't want to be a part of that?" –Dominic
"BMC allows me to take on any challenge I'm up for. I love to learn new things and understand how everything works." –JoAnn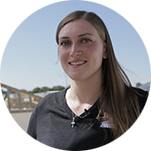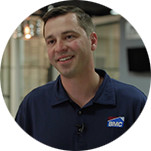 "BMC continues to have a great story to tell. We are successful now, and we have a very bright future. We are a leader in an industry that is thriving. " –Kyle
"We have been ahead of the technology curve in the building industry for years. We are working smarter, not harder." –Daniel