Engineered Wood Products (EWP)
BMC offers a complete line of Engineered Wood Products and provides Value Add Processing that lowers install cost and reduces build time.
EWP Benefits
Engineered solutions with greater design flexibility
Greater dimensional stability over solid sawn lumber
Longer lengths which are faster to install, reducing cycle time
Less jobsite waste; reduces disposal fees
Overall higher quality; fewer warranty claims
A green solution with enhanced use of wood fiber
Product backed by warranty and technical field support
EWP Value Add Processing Capabilities
Automated cutting systems provide accurate package production–no chainsaw cuts that need re-squaring on jobsite
Precision end trim options to minimize or eliminate jobsite custom-cutting
Precut holes for HVAC, plumbing and electrical runs that minimize damage caused by subcontractors when cutting in the field
Precut holes for conditioned airspace framing systems
Individually marked pieces matching EWP layout for faster assembly and lower cycle times
Lower package cost by optimizing lengths
Framing placement plans that help eliminate framing problems caused by lesser skilled labor or language barriers
Detailed layouts include features such as plumbing drops and mechanical runs for precut holes, avoiding costly
field structural repairs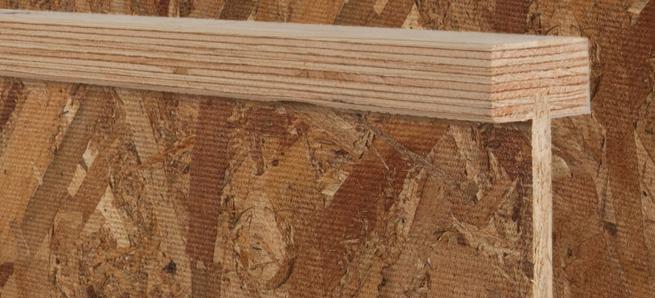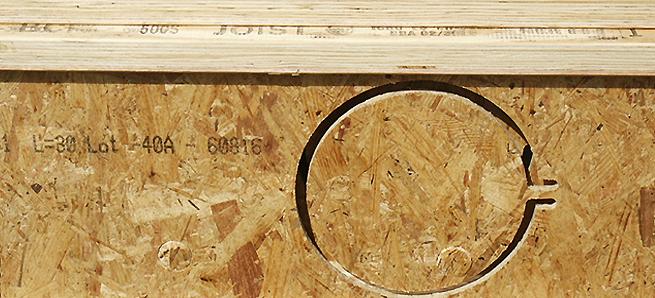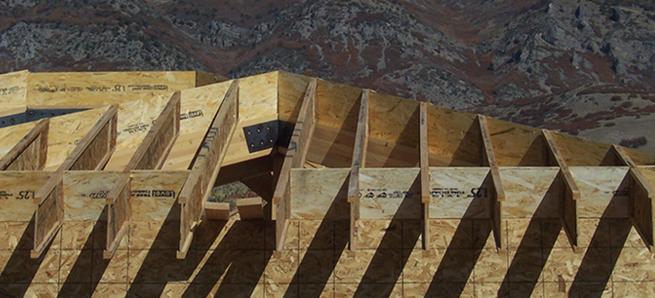 ---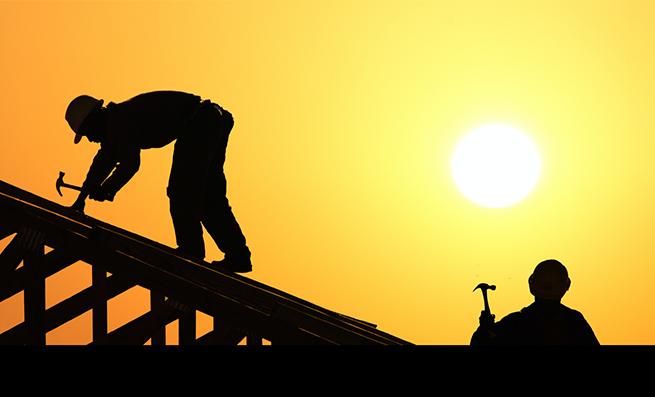 BMC Installed Services (SIS)
BMC offers a wide range of installed products that are managed with BMC Installed Solutions. This powerful tool brings a structured approach to installed services starting with estimating and through all of the construction phases. Our product and support specialists are ready to assist you and ensure the job is done correctly and on time. SIS is part of BMC's free value-added services and allows you to save time and money while enjoying these benefits:
Turnkey material and labor estimates eliminate budget variance
Qualified and insured installer minimizes callbacks and punch list items
Quality assurance and inspections by BMC's field supervisors guarantee job satisfaction
Transparency to status of job or quote
Fewer bills take up less administrative time and energy
Save time by going paperless and managing multiple jobs from one location
---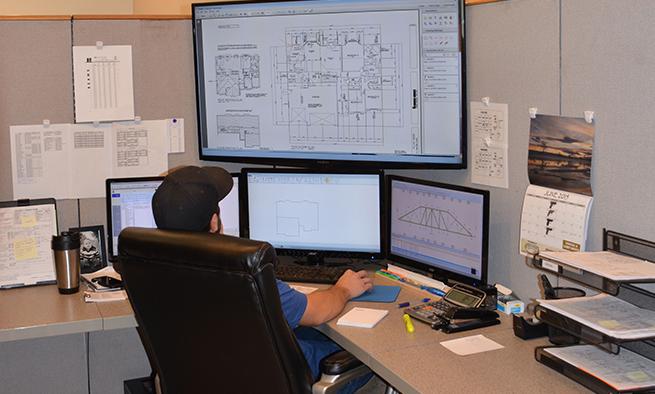 BMC Estimating & Design
BMC is committed to using the latest whole-house technology for Design and Estimating solutions. Our highly-skilled team of designers and estimators are focused on both value design and optimizing your structural frame needs.
Design Services
Whole-house 3D modeling with vertical loads tracked
Optimized structural design analysis for mixed framing solutions including
Engineered Wood Products, Components, and Dimensional Lumber
Placement plans and material takeoffs included for sold jobs
Design calculations provided upon request
Estimating Services
Itemized material list reports
Cut logic reporting
Field layout documents
---