How BMC Saves our Resources Using Components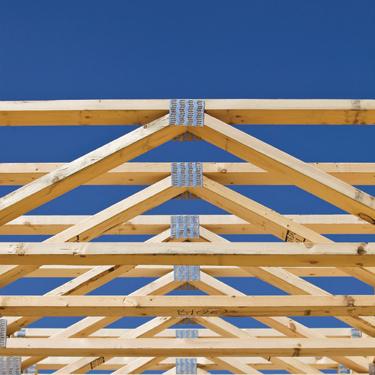 By Ben Hershey, President, 4Ward Consulting Group, LLC
Building Green and Saving our Resources is important to BMC and by using wood Roof, Floor and Wall Components builders help contribute to saving our precious resources.
Structural building components are an environmentally sound and economical framing solution for builders. The structural building components are created by BMC with sophisticated computer technology to build the structure you desire. The wood BMC uses is from managed forests which are plentiful, renewable and sustainable. BMC utilizes advanced cutting equipment in their manufacturing operations that minimizes waste, reducing the use of this renewable resource.
Components minimize the amount of material used at the jobsite and the waste created. Structural building components are highly engineered products that efficiently and cost-effectively meet the challenges of today's Architects and Engineers real world construction needs. In 1996 the Structural Building Component Association in cooperation with the Building Systems Council of NAHB sponsored the
Framing the American Dream®
project to understand the benefits of framing with components. This project helped to show on a 2,600 square foot home savings of 25% in framing material, but more importantly, approximately 13 yards of framing waste were saved using components. This is in addition to the labor savings and framing turn-around time saved by using components.
Components are designed to utilize materials in an efficient manner and are optimized through the manufacturing process. The sophisticated component design software used by the team at BMC will also optimize virtually any structural design. This means material is not used when it is not needed. Because advanced cutting equipment is used in the manufacturing process, lumber waste is reduced to a minimum; in many cases, lumber is reused in floor truss webs and wall panel studs. The minimal waste that is produced is sent to companies who either process into wood pellets, furniture, horse bedding or other uses. Many Green Building rating systems recognize the benefit of using components and award points based on their use.
The use of components tightens a building's design envelop. More precision is built into components with the technology available today because they're built under controlled factory conditions. This provides the builder and building occupant with a tighter building envelop which will help foster less consumption of energy when other building energy saving systems are used. Components can be designed to handle additional loading for solar panels and solar water heating systems allowing the placement of solar energy systems tied directly to the roof system. In addition, roof and floor trusses can be designed in concert with the HVAC system to allow the home's environmental ductwork to be placed in the "conditioned" space of the home (which earns points through the standards). Wall panels can also be designed using 2x6 studs at 24" on center to allow for additional insulation for a more energy efficient building envelope. And most important, components can be designed to maximize energy efficiency by accommodating as much insulation as the energy design requires.
Components are a smart choice when looking to save our resources, and Roof and Floor Trusses and Wall Panels from BMC are designed to meet and exceed your needs.