Working with AZEK Trim for Beautifully Crafted Exteriors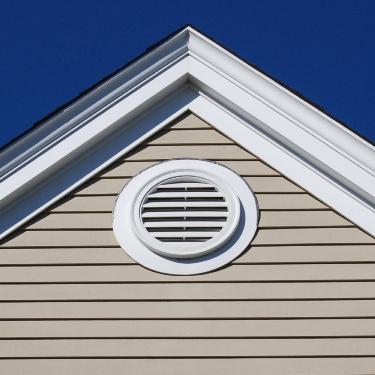 AZEK Trim is the number one brand of trim on the market and is an effective, time saving way to add long-lasting beauty to any home exterior. Made of cellular pvc, AZEK Trim is low maintenance, impervious to moisture and insects and stands up to the harshest weather. With the look and feel of real wood, AZEK Trim can be cut and fastened in a fashion similar to wood trim, but without chipping and splintering. AZEK Trim can also be nailed close to the edge without splitting.
Available in white, AZEK Trim does not need paint for protection, although it holds paint very well if a custom color is desired. AZEK Trim features the choice of Traditional smooth or rustic Frontier textures in board profiles (including rabbetted) and cornerboards, along with sheets, beadboard and many specialty profiles. AZEK Trim can be mitered, routed, and turned on a lathe. And, for custom applications, AZEK Trim products can be layered and laminated to craft ornate design elements and can be heat formed to create unique curved applications.
With precise, sealed edges on all four sides to resist dirt, AZEK Trim is ideal for applications such as window and door trim, rake and frieze board, under soffits and for corners on any exterior. Designed to last beautifully, AZEK Trim has the proven performance and confidence of a building code report (ESR-1074) and carries a 25-year warranty.
AZEK Trim can also be complemented by AZEK Mouldings – 29 unique profiles with the same color, look and feel as AZEK Trim. These exquisitely crafted moulding profiles add charm and character to any historic, traditional or modern home.