Historic homes can be unique and charming, but they also present challenges when it comes to renovating and updating. However, when you take the appeal of an older property and the skill of professional builders who know how to apply their talents to pre-modern structures, you can create something special.
One great example is the story of Rutledge Cabin – a one-story, one-room log cabin structure with bathrooms attached. It was originally built in Tennessee in the 1830s and later moved to Texas. Current owners Torrey and Ed Carleton rebuilt it on their Schuettig Star Ranch - 40 acres of beautiful Texas countryside south of San Antonio.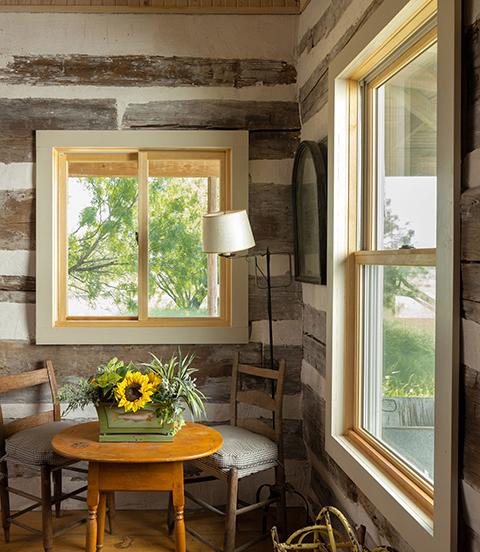 Nearly 200-year-old logs don't usually conform to modern building standards, and one thing the Carletons realized they had to do was replace the windows. The windows were unusable, and years of built-up paint and moldy caulk detracted from the cabin's visual appeal.
The Carletons turned to Builders FirstSource for help replacing the windows.
BFS Business Development Manager Wells Mason worked with the Carletons on the project and immediately recognized the attributes they would need for their new windows.
"Obviously, natural light, but also high performance, low maintenance, and historic sensitivity," he said. Mason also brought in BFS Premium Windows Specialist Buck Burnette to help identify the perfect windows for the project. Taking everything into consideration, Burnette recommended Marvin Elevate windows.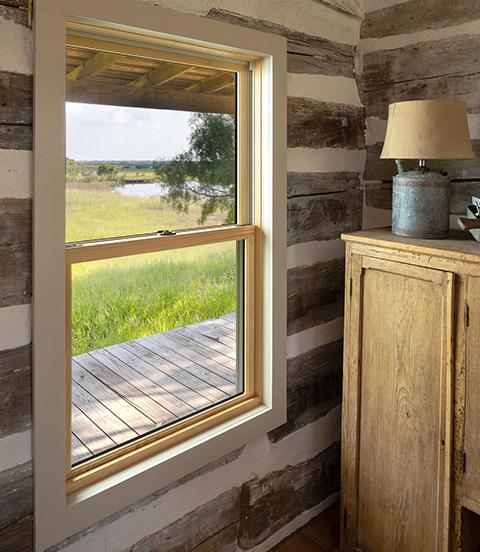 "I was confident in recommending Marvin for this project for several reasons," said Burnette. "One of them being that they have a tremendous track record with historical properties - not only in their product but in their resources, architectural contacts, and the ability to adapt newer products to older applications."
The Carletons agreed. "We chose Marvin windows because they enabled us to maintain the historic look of the log cabin with the convenience of a low-maintenance product. This was our first experience working with Marvin products.
I would say that from the beginning there was great care given to our project. A team came to our site to carefully measure and evaluate the challenges. Care was taken on the front end that ensured success when the windows were delivered. The product was exactly as promised."
The new Marvin windows helped transform the historic log cabin into a wonderful guest house for the Carletons. And since there are other historic buildings on the property, they rest easy knowing that they've found the perfect window for their future projects.
The Carletons often spend their weekends on the ranch, and now they also look forward to entertaining their friends beneath the Texas sky. In fact, Torrey Carleton exclaimed, "I can't wait to pass a glass of lemonade out that window to friends who are visiting and seeing our cabins!"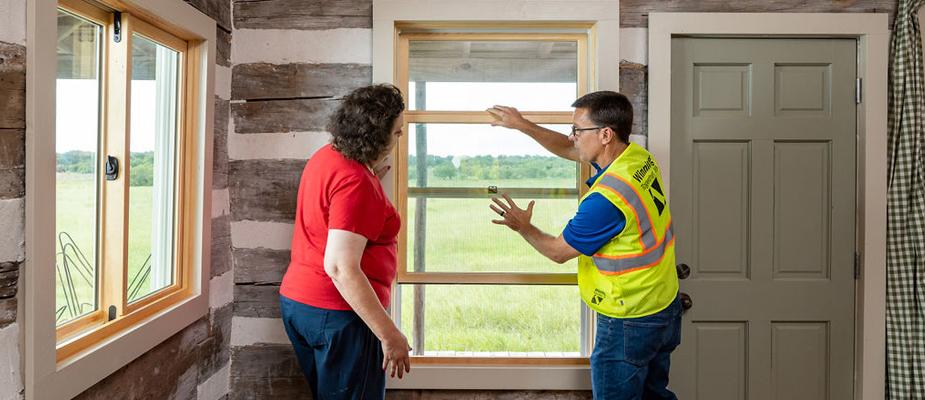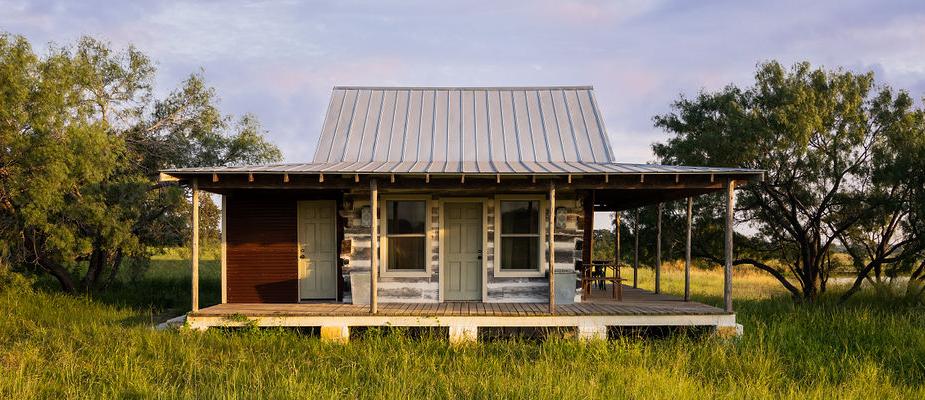 Photography and video by Sean Carranza