A Message from the President & CEO of BMC
UPDATE: March 26, 2020
Valued Customers,
The construction business is vital to American infrastructure, and BMC is here to serve you during these challenging times. Our associates and builders are working together to ensure America continues to build, and our stores will remain open in every region possible. We understand the important role we play in supplying you with essential products and services, and we stand by our commitment to deliver what you need, when you need it.
Your safety, and the safety of our associates, is our top priority. We are proud of the cleanliness of our operations and locations. Every associate is doing their part by practicing social distancing and spending extra time cleaning work stations, frequently visited areas and surfaces regularly touched – in the office, in the warehouse, in the delivery truck and on our jobsites. We are following recommendations set forth by the Centers for Disease Control (CDC) to enhance cleaning and sanitizing procedures on top of our already high standards.
A core value at BMC is "People Count," and we take that to heart. I want to thank our more than 10,000 associates for their unwavering commitment to our customers and to one another. In times of crisis we pull together. To support the health and well-being of our people, we launched an emergency sick benefit for associates dealing with an illness related to COVID-19, as well as enacted an emergency pay benefit should they be unable to report into work due to disruptions stemming from the health crisis. Wherever possible, we also have asked our people to telecommute to reduce the risk of transmission.
As we actively monitor shelter in place orders across the country, for those associates unable to work due to mandated temporary location closures, BMC is providing pay and benefits for at least two weeks following these announcements. We are dedicated to taking care of our people and are continually evaluating how we can best support them during these trying times.
As the situation continues to unfold, we are committed to providing you with timely information. If you have any questions, please reach out to your local BMC location or point of contact. We are also keeping our store locator on BuildWithBMC.com updated with changes in facility hours of operation. We appreciate and value your business and your partnership.
Sincerely,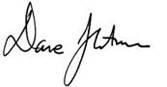 Dave Flitman
President & CEO
BMC Stock Holdings Inc.