A Message from the President & CEO of BMC
Valued Customers,
Safety is in our DNA. As our company and country navigate the novel coronavirus disease 2019 (COVID-19), BMC remains focused on the health and safety of our associates, customers and communities. We continue to follow and communicate the CDC's guidance on safe behaviors, including the recommendation to wear cloth face coverings, wash hands, practice social distancing and frequently clean / disinfect surfaces.
We're being proactive. BMC has posted screening signs at the entrance of every facility to remind associates, customers and suppliers not to enter our buildings if they are presenting symptoms of COVID-19 (fever, cough or shortness of breath) or if they've been exposed to a known / suspected COVID-19 patient. Associates presenting symptoms are not allowed to come into work.
We're staying on top of the changing requirements. BMC continues to monitor and adhere to all state and local executive orders, while working with associates to ensure we are protecting ourselves and others by following builder-specific protocols while on job sites, when applicable.
We're taking care of our people. For those associates unable to work because of a COVID-19 diagnosis (or who have been directly affected by the virus), BMC has been utilizing our temporary Emergency Sick Leave benefit, in addition to an Emergency Pay program. These measures were taken to aid impacted associates if they are not able to work due to direct effects of COVID-19. In addition, we have implemented a mandatory telecommuting policy for non-essential associates able to work from home and suspended all non-essential business travel.
If you're building, we're working. BMC is committed to serving your construction needs.
Together, we'll get through this. We are committed to providing you with timely information as the situation unfolds. If you have any questions, please reach out to your regular BMC point of contact. We appreciate and value your business and your partnership.
Thank you for your support and for your business.
Sincerely,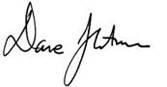 Dave Flitman
President & CEO
BMC Stock Holdings, Inc.