Trusses & Prefabricated Wall Panels

Framing with BMC Components is an efficient, reliable solution for today's builder. Systems are designed and optimized to lower cost while adding value to the framing process. Components are manufactured in accordance with the Truss Plate Institute (TPI) standards and certified by the Structural Building Components Association (SBCA, formerly WTCA). Manufactured components are backed by BMC's guarantee of performance.
BMC Components Offerings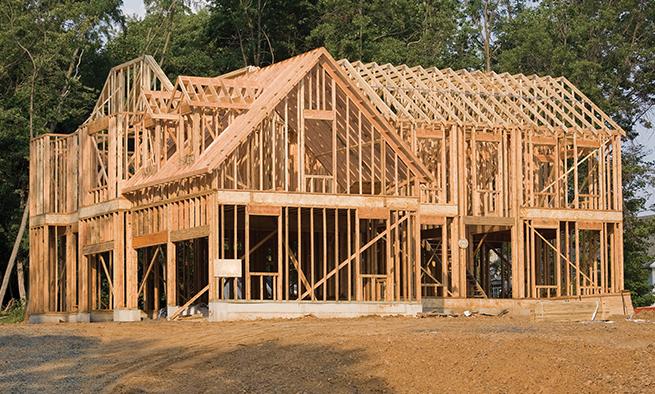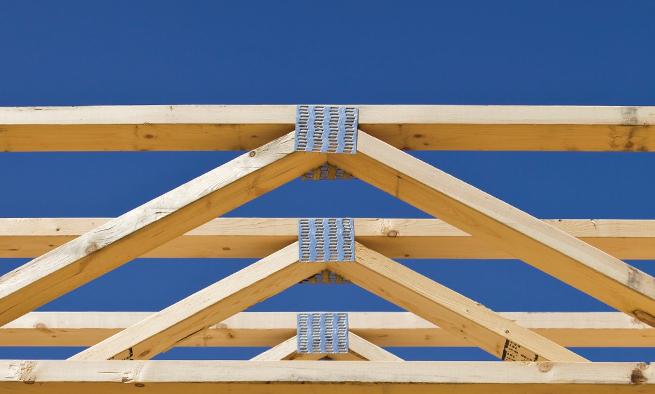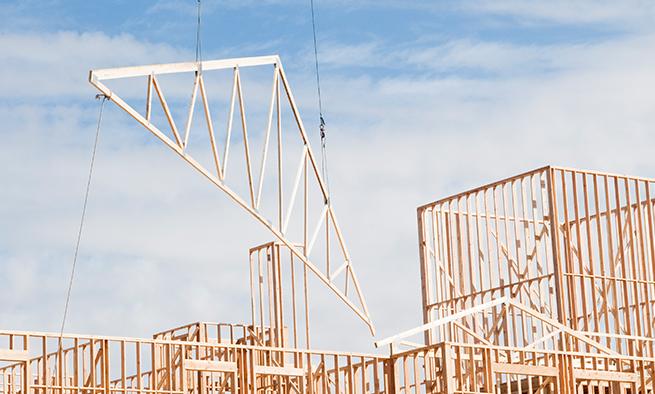 Common Component Solutions
Engineered solutions ensure quality and efficiency while reducing warranty claims
Components are designed and constructed per approved building codes
Faster to install requires less skilled labor and reduced cycle time, lowering labor cost
Less jobsite waste leads to lower disposal fees and a cleaner jobsite
A green solution with optimized framing
Reduced jobsite loss due to damaged material, miscuts or theft
Roof Truss Advantages
Engineered roof system with all loads tracked
Minimize the need for interior bearing walls or support beams
Rapid installation enables faster frame dry-in times
Floor Truss Advantages
Greater span capability than dimensional lumber, thus potential to reduce number of interior bearing walls
Open framing solution which provides space for HVAC, plumbing and electrical runs without field modifications and additional back framing cost
Wide 3-1/2" nailing surface for easy floor deck installation
Wall Panel Advantages
Reduces cost, improves efficiency and speeds up the construction process
Assembled in a controlled environment, which provides consistent quality fit and finish
Labeled and shipped to jobsite with placement plans
---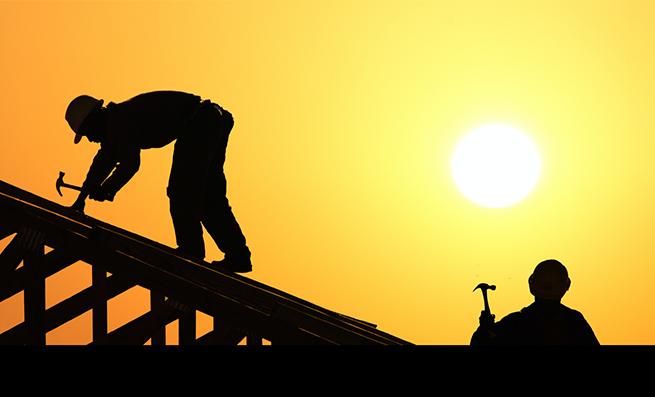 BMC INSTALLED SOLUTIONS (SIS)
BMC offers a wide range of installed products that are managed with BMC Installed Solutions (SIS). This powerful tool brings a structured approach to installed services starting with estimating and through all of the construction phases. Our product and support specialists are ready to assist you and ensure the job is done correctly and on time. SIS is part of BMC's free value-added services and allows you to save time and money while enjoying these benefits:
Turnkey material and labor estimates eliminate budget variance
Qualified and insured installer minimizes callbacks and punch list items
Quality assurance and inspections by BMC's field supervisors guarantee job satisfaction
Transparency to status of job or quote
Fewer bills take up less administrative time and energy
Save time by going paperless and managing multiple jobs from one location
---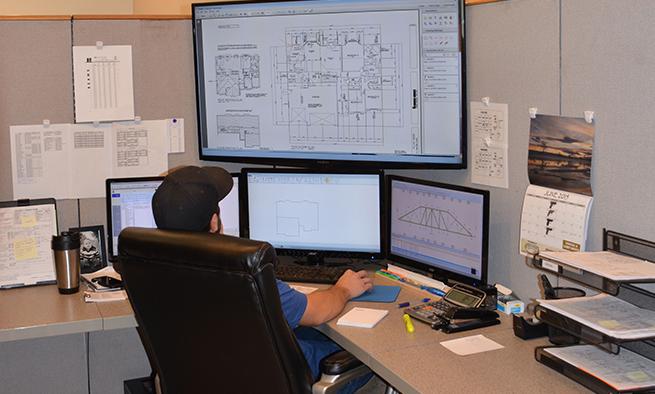 BMC Estimating & Design
BMC is committed to using the latest whole-house technology for Design and Estimating solutions. Our highly-skilled team of designers and estimators are focused on both value design and optimizing your structural frame needs.
Design Services
Whole-house 3D modeling with vertical loads tracked
Optimized structural design analysis for mixed framing solutions including Engineered Wood Products, Components, and Dimensional Lumber
Placement plans and material takeoffs included for sold jobs
Design calculations provided upon request
Estimating Services
Itemized material list reports
Cut logic reporting
Field layout documents
---