Stairs & Stair Parts
Whether you're building a classic colonial or character-filled craftsman, BMC has the stairway components that fit your style & budget. BMC sources its premium stair parts from trusted industry brands so that your project will stand the test of time.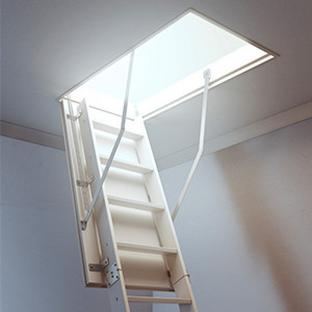 Attic Stairs
BMC trusts indsutry-leading brands to deliver dependable attic stairs, with options and features to meet and exceed building codes. With a variety of sizes and load capacities, our assortment of attic stairs will work for any project.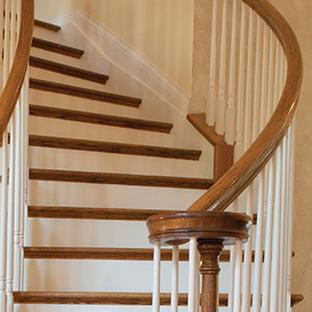 Handrails
From sleek oval wall rails to the timeless chalice silhouette, BMC has handrails in profiles to suit any décor – contemporary to classic. Many profiles are available in bending variations for custom staircases.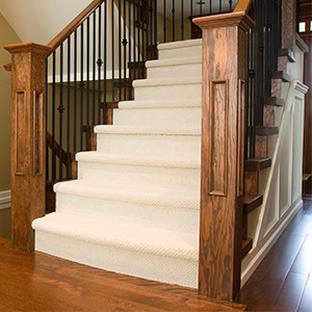 Newel Posts
No 2 houses are quite alike; no 2 staircases are quite alike. Whether you are designing for Craftsman or Colonial architecture, you are sure to find the perfect newel posts for your stair system at BMC.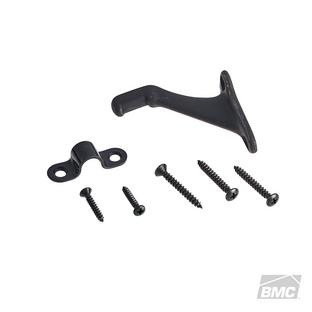 Stair Accessories & Hardware
BMC has the metaphorical glue that holds a staircase together – rail brackets, mounting hardware, fasteners, actual glue – and the finishing touches that bring the whole project together, such as rail plugs, rosettes, and decorative fittings.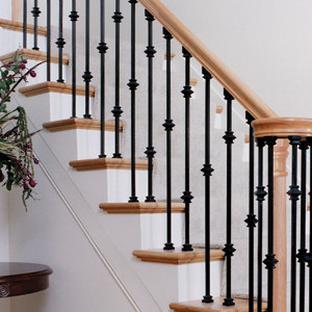 Stair Balusters
BMC carries a selection of elegant iron balusters that will put the finishing touch on any stairway or balcony. Iron balusters are available in a variety of finishes, so you're sure to find the perfect complement to any interior design.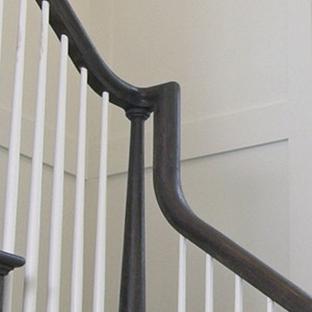 Stair Fittings
Trust BMC to provide all the specialized handrail fittings that meet the needs of your project. We carry goosenecks, risers, easings, volutes, and turnouts in beautiful varieties of durable oak.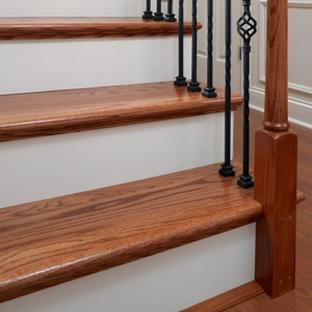 Stair Treads & Risers
Considering BMC's eagerness to meet the demands of custom projects, you're sure to find the treads and risers that fit your unique stair system.
Related Categories
Idea Gallery
Catalogs & Literature