Become a Supplier
BMC partners with manufacturers and suppliers all over the United States to connect industry professionals with the tools, materials, and services they need to meet the demands of today's markets. We take pride in forming strong, mutually beneficial relationships with our buyers and suppliers alike. Through these partnerships, BMC is able to offer a vast array of products and services to our customers; our suppliers gain long-lasting industry connections and a customer-focused, cutting edge distribution avenue to get their products and services to market.
BMC strives to offer our customers the most diverse selection of goods and services possible, from top-of-the-shelf products to more budget-friendly options. Are you interested in becoming a supplier? Please fill out the form below so that we can get to know you and your products a little better. We look forward to learning more about your business.
Supplier Form
WHAT OUR SUPPLIERS ARE SAYING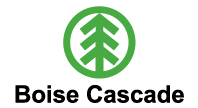 "We appreciate our partnership with Stock. They are very focused on their business, and on achieving successful results. The sourcing team is professional, dedicated, efficient and fair. It is rare to deal with a group of individuals that can see the big picture, and understand the details too."
-Rich Viola, Vice President Sales & Marketing, Building Materials Distribution
Your local store may be closer than you think
6295-20 Edsall Rd
Alexandria, VA 22312
10589 Redoubt Road
Manassas, VA 20110
1361 Belman Road
FREDERICKSBURG, VA 22401