Nails, Rivets & Staples
Whether you need glue sticks for your wood-working project or staples for your fencing job, our nails, rivets, staples, and specialty fasteners will quickly and easily connect your materials. Some of our top brands include Grip-Rite®, PRO-FIT®, Arrow Fastener, and Stanley Tool.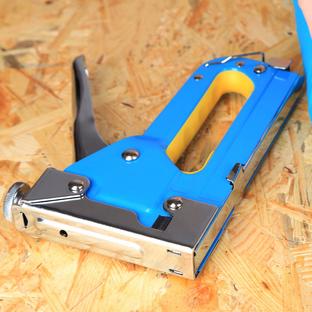 Rivet Tools & Staplers
When it comes selecting the right tool to for riveting and stapling, we carry a variety of glue guns, glue sticks, nailers, rivet tools, rivets, staple guns, staplers, and staples to fit the job. We carry the best in the business: Arrow Fastener, Stanley Tool, Bostitch, and National Nail.